Screen roller blinds
Excellent protection from sun, rain, wind and even bugs. Designed to quarantee fresh airflow and natural lighting.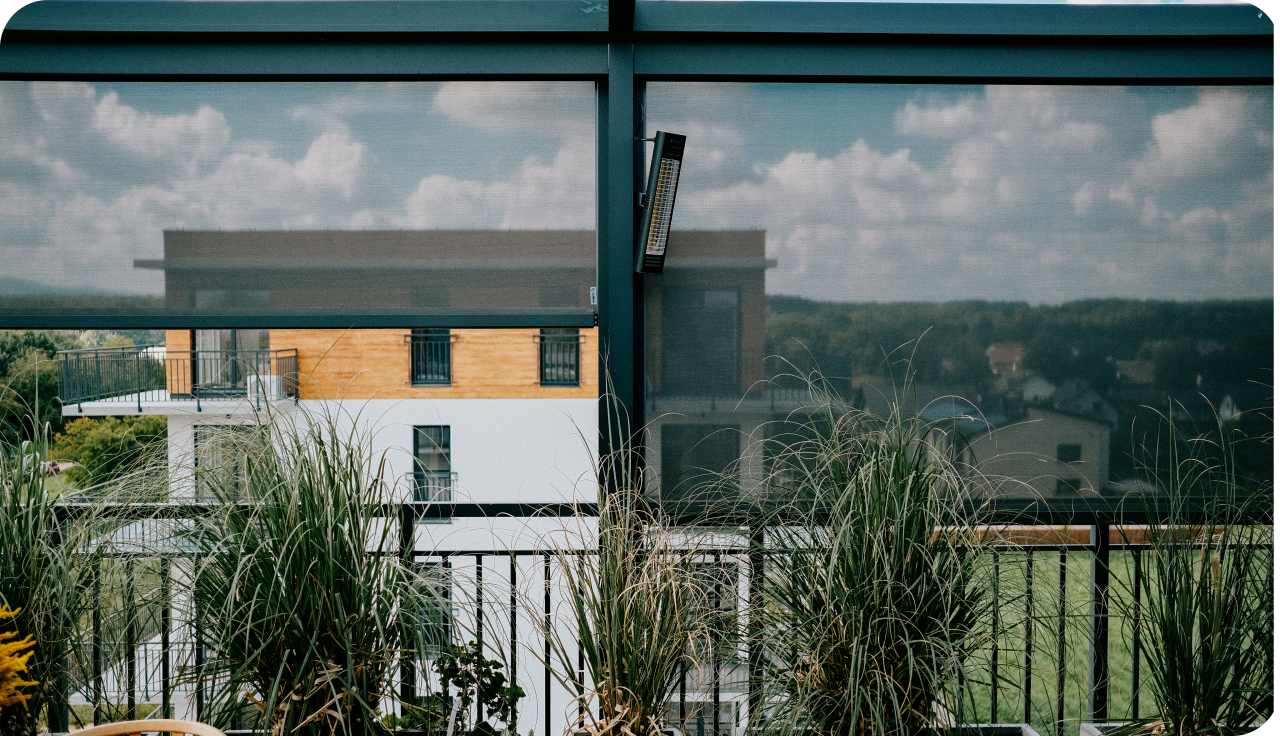 ---
Protection
Not only sun protection! Screen Roller Blind will protect you from rain and gusts of wind. Aluminium construction and tensioned, high quality fabric placed in vertical guides, increases the durability of the blinds.
The fabric retaining solar heat, while allowing for the perfect light level to be maintained in the room throughout the day.
Can also be mounted in:
Private houses

Hotels

Apartments

Restaurants

Office buildings
Comfort
Your space as you please, without worrying about weather conditions or your neighbors' views. The Venetian mirror effect will allow you to enjoy your favorite view.
Remote control
Full control at your touch. Control your Screen Blinds with a remote control or mobile app.
Sealing
Comfort and peace in your home or garden. Free from the sun, insects and stares from outside.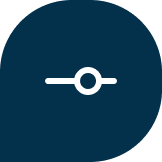 Adjustable
Fully adjustable lowering mechanism. You place the blind as You want.
System
For newly built buildings, where it is possible to hide the cassette under the facade in the thermal insulation layer.
For finished buildings – installation of roller shutters can be done at any time.
Frequently asked questions
What is the cost of a pergola?
The price of a pergola depends on couple of factors, including its dimensions and additional features attached to the structure. Its price can range from 2,000 euro for the simplest version, 8,000 euro for a more advanced option, up to several hundred thousand euro for a solution for the HoReCa sector (hotel, restaurant, catering). Contact us – we will help you choose a solution tailored to your needs and provide a preliminary quote.
---
How long does it take to produce a pergola?
Our production operates all year round. Production time depends on the level of production load and the season. Typically, the pergola is ready for installation a few weeks after the deposit is recorded. In exceptional cases, this period may be extended to several weeks.
---
How long does the installation of a pergola take?
We install our pergolas all year round, including during the fall-winter season. Depending on the size of the pergola, types and quantity of additional features, and installation method, the work can take from 1 to 5 days.
---
Can acessories be installed at a later time?
Yes, it is possible to install add-ons at a later time, including Screen blinds, glazing systems, and aluminum shutters. However, it is worth mentioning this intent to the specialist during measurements session, as in some situations it may affect the dimensions of the pergola.
---
In what area do we carry out installations?
We carry out installations throughout the European Union.
---